Isabella Bazzara (Owner)
Now, who wouldn't want to live a life that's disease-free and healthy all the time? I'm pretty sure most of us would agree that idea would certainly be a fantastic thing if it's true.
Keeping fit is not about making it a chore or an obligation. Because if it is, none of us would be making an attempt to stay healthy. It is something I believe that we should choose by our own will to do not because we have to but because we want to.
Staying healthy should be exciting, fun, and empowering in every aspect of our lives. When I decided to create this blog a couple of years back, I wanted it to be more than just a typical fitness blog. The goal of this blog was to help inspire anyone who's set their mind to rewarding their life by achieving one that's authentic, bold and ultimately, happy, through a healthy lifestyle.
As someone who used to have weight issues, I've always been passionate about empowering people to lead their best lives through fitness. I discovered that the idea of keeping fit is about nourishing the mind, body, and spirit with a reverberating energy to create a lifestyle where anyone can become a superhero in their own right.
It's more than just following a system where proper diet, maintenance, and exercise is a priority. It's about the motivation and willpower for you to know what's best for you.
I mean, nobody wants to be bogged down by the idea of getting sick, right? Having a disease or knowing someone with a disease is unpleasant — it's a burden. We all know that.
While fueling our life and body is necessary, creating this blog also made me realize that at the same time, it is just as important to love yourself in whatever journey you go through — be it health, emotional or mental growth, or just changing yourself to become a better you.
I hope you would share the same sentiments as I do while going through your personal journey, and that you would eventually get to the destination you want — particularly in achieving good health through this blog.
Whether or not you agree with me, we strive to help you create a life that lights you up! And with that, we ensure that we live by our mantra: Move, Play and Manifest.
Email: isabella@myfitstation.com
Henry J. Mitchell (Public Relations Manager)
Even as a fitness buff, it came to a point that I started dragging myself to the gym just so I can maintain a healthy weight. Then, when I became a part of the My Fit Station team and it was here that I realized it doesn't have to be that way. That's why keeping a healthy lifestyle that's exciting and empowering is a life mission that I will carry throughout my life and it's something that I will pass on to the next generation as well. As the head of public relations of My Fit Station, I believe it's already a step forward.
Email: henry@myfitstation.com
Cathy J. Grant (Content Coordinator)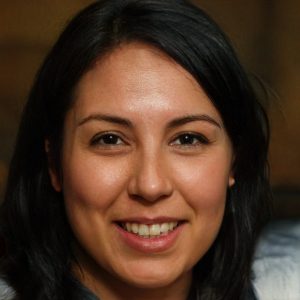 I had issues with my weight after getting pregnant and soon found it hard to go back to the body I had before having a kid. I was riddled with different types of minor ailments which ultimately led to depression. When I joined the My Fit Station team, my whole idea of health changed. Trying to be healthy shouldn't be an obligation, it should be fun and empowering. I now know that looking into and writing about health and fitness should be tailor-fit to meet different types of personalities of individuals in various aspects of their journey.
Email: cathy@myfitstation.com
Judith Mooring (Social Marketing Manager)
Everyone has different ways of keeping fit and staying healthy. That is a fact I learned as the social marketing manager here in My Fit Station. Through the 10 years working in media and marketing for various health companies, being a part of MFS has certainly given me a better understanding of putting yourself first above everything else when going through your fitness journey. Taking care of yourself shouldn't be a burden. It should be inspiring and motivational and as part of the core team in My Fit Station, we do our best to help you achieve that here.
Email: judith@myfitstation.com