When anyone asks me what I think the best workout program for women is, it's impossible to pick one and recommend it to everyone. After all, we're all at different stages of our lives and have unique fitness goals. What makes a workout program "the best" is making sure it's the best for you because it has to suit your body type and your fitness goals. It's also tricky when many women, myself included, tend to get impatient and want immediate results. In addition, many of us don't have time for long workouts in our schedule, but fitness is about consistency.
With this in mind, I've compiled a list of five exercises that you can easily adapt to your body, goals, and schedule to maintain a healthy lifestyle.
HIIT
High-intensity interval training, or HIIT, is a popular form of vigorous exercise. It's a type of workout where you alternate between all-out effort and active recovery periods. Researchers observe that people can burn nearly the same number of calories in a 20-minute HIIT session as in a standard 50-minute exercise routine.
You can easily adopt a lab-tested HIIT routine to start getting active. The Norwegian University of Science and Technology developed a 4-by-4 routine, which involves:
A warmup
Four four-minute intervals of high-intensity activities
Three three-minute recovery periods between each interval
A cooldown
Your activity could be as simple as running. Suppose you warm up by walking at an even pace for ten minutes. For your four-minute intervals, you would run faster. Between those bursts, you would briskly walk for three minutes. Finally, you cool down. If walking and running aren't your cups of tea, HIIT classes offer different activities that might better suit your lifestyle.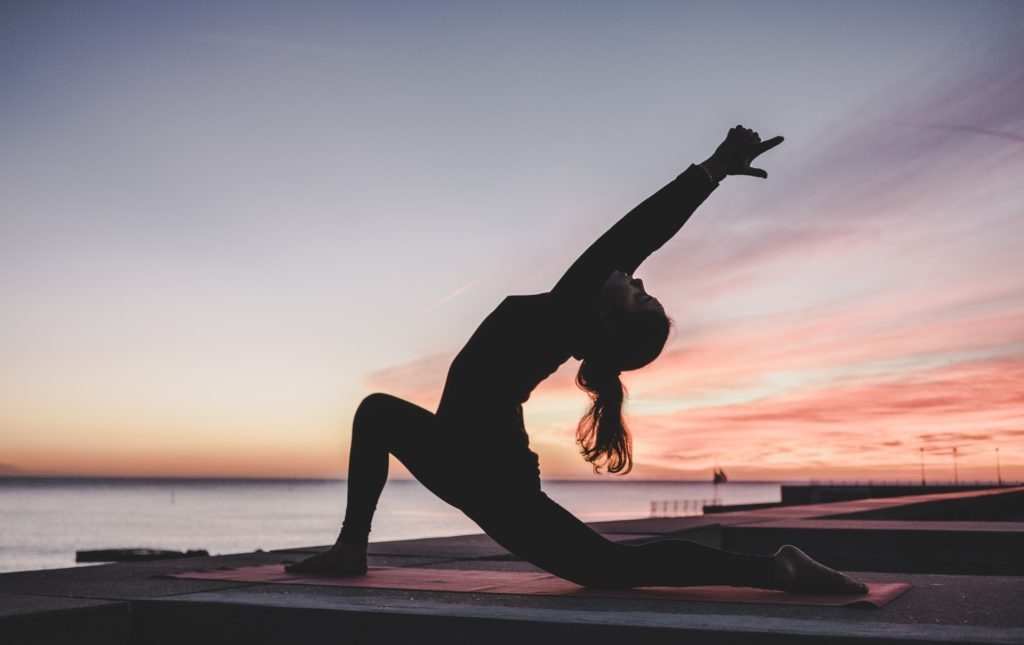 Indoor Cycling
Consider going to regular indoor cycling or spinning classes if you want to work out several body parts simultaneously. Indoor cycling is a full-body workout that targets multiple major muscle groups at the same time. While you cycle, you are engaging your:
Upper Body: You mainly use your upper body to support yourself while riding the indoor bicycle. Some spinning classes include arm exercises in their routines. These exercises usually involve weight training, selecting how heavy you want your dumbbells to be while biking. Other exercises involve using your body weight against the bike handles to achieve different positions.
Back: Indoor bikes tend to be adjustable so you can cycle with proper posture. Maintaining a strong spine during the routine allows you to develop, strengthen, and tone your back muscles.
Core: Your core is what keeps you balanced throughout the spin class. It is located between your diaphragm and pelvic floor, in your abdominal area. Exercising this area of your body can improve your overall balance outside class, especially when standing.
Glutes: Pumping on your bike engages your glutes. Depending on the coach leading your class, you might end up standing on your bike several times. Standing and doing inclines also activate these muscles to tone your butt.
Upper Legs: You will seriously engage your quadriceps and hamstrings when cycling. Your quadriceps are the main muscles you use when pedaling your bike, which tones your legs. Meanwhile, your hamstrings are the muscles that lift the pedal when cycling. Exercising these muscles strengthens and loosens them, stabilizing your joints.
Lower Legs: Your calves and ankles also get a workout as you pedal. Exercising these body parts reduces pressure in that area's joints, which minimizes injuries from losing balance.
A spinning class might be the best workout program for women with busy schedules as a whole-body workout that lasts less than an hour. See your local gym for spinning class schedules and try incorporating them into your weekly routine.
Yoga
Yoga is another great workout program for women with busy, stressful schedules. This exercise has been around for over 5,000 years. Many people associate it with promoting peace and relaxation, making it something worth considering after a week of non-stop work.
Yoga can be a great fitness journey for women looking to get in shape fast. Experts say that consistent yoga sessions can develop muscle tone and increase fat loss, leaving you with a leaner physique.
Yoga also builds flexibility, which improves balance and posture. Flexible people can withstand more physical stress than inflexible bodies, which means they incur fewer injuries. Consider enrolling in a yoga class with an experienced instructor to maximize the benefits of this practice.
Kickboxing
Mental health is just as important as physical health regarding staying in shape. As such, kickboxing may be an ideal workout program for women looking to improve their mental and physical health. Kickboxing is a martial art form that incorporates moves from boxing.
Kickboxing benefits your mental health by boosting your confidence and self-esteem. In a 2010 review, experts suggested that martial arts have the potential to improve young people's self-confidence. However, experts already associate exercising with better self-esteem.
As an intensive workout program for women, regularly engaging in kickboxing activities can improve overall sleep quality. You can effectively avoid developing other diseases, such as cancer, with better sleep.
Different types of kickboxing might be available in your area. Common types include American kickboxing, which heavily involves the hands and feet, and Muay Thai, which emphasizes using elbows and knees.
CrossFit
CrossFit is a high-intensity workout program for women that many fitness enthusiasts follow. This workout combines different exercises, including weightlifting, body weight, and cardiovascular exercises. Depending on the gym you join, you might even engage in gymnastics and running.
As an all-around fitness program, CrossFit improves physical strength, aerobic abilities, and overall flexibility. In addition, these programs target functional movements that can remove excess weight.
CrossFit gyms are also full of other cross-fitters who have similar goals. Having a community of like-minded individuals can do wonders for your mental health. Try to sign up for a CrossFit class in a gym near you to experience well-rounded, high-intensity, and community-based training.
Reminders When Working Out
Remember to always start slow when exercising. Be sure to ease yourself into your workout program, especially if you haven't been active for very long. You might do more harm than good if you shock your body into a new, intense routine. On the other hand, workout routines that are too intense might leave you feeling discouraged, which can leave you giving up altogether.
Your diet is also vitally important when working out. Many women who enter workout programs to lose weight might believe eating less is the key to achieving their goals. However, what you eat affects your weight far more than how much you eat. Monitor your nutrient intake to keep up with what you lose during your workout programs.
Finally, remember to stay hydrated when working out. You will need to replenish the water you lose during intense workout sessions. Constantly getting dehydrated will defeat the purpose of maintaining a healthy lifestyle. Instead, keep a water bottle with you always and take small sips throughout the day.
Conclusion
There's no single best workout program for women since it depends on how well your program suits you. Whichever program you feel drawn to, be sure that it's something you can enjoy and look forward to doing. Consider one of the five workout routines I featured above to start your active, healthy lifestyle.
Sources
https://blog.movegb.com/workout-routines-for-women-finding-the-right-fit-for-you
https://www.cnet.com/health/fitness/the-most-effective-workouts-to-get-in-shape-in-the-least-amount-of-time/
https://www.lifehack.org/695043/workout-routine-for-women-to-get-strong-and-toned
https://www.vox.com/science-and-health/2019/1/10/18148463/high-intensity-interval-training-hiit-orangetheory#:~:text=Researchers%20have%20repeatedly%20shown%20that,lasting%2C%20say%2C%2050%20minutes
https://www.healthline.com/health/benefits-of-a-spin-class
https://www.webmd.com/fitness-exercise/features/yoga-transform-body#:~:text=%22Yoga%20has%20the%20potential%20to,build%20muscle%20strength%20and%20endurance
https://www.healthline.com/health/kickboxing-benefits
https://www.healthline.com/health/exercise-fitness/crossfit-benefits
https://www.cdc.gov/healthyweight/healthy_eating/energy_density.html#:~:text=Aim%20for%20a%20slow%2C%20steady,a%20large%20amount%20of%20calories