In my opinion, fitness should be on everyone's list of priorities. It doesn't only help you look great during beach season and determines the quality of your life, whether you're young, in your mid-40s, or in your golden years.
By staying fit, you have more freedom to do the things you want. This is why everyone in the family should pursue being the fittest version of themselves.
However, there's a problem — not many gyms position themselves in the market as family-friendly fitness facilities.
I've been lucky enough to find one in Coppel called Texas Family Fitness.
Texas Family Fitness, as the name suggests, is a Texas-based fitness franchise with gym locations all over the state. Texas Family Fitness also offers several fitness programs and nutritional services for clients of every age. Therefore, it is the perfect choice for
Texas Family Fitness may be just the place for you if you're looking for a place to get fit with the family. Learn more about this family-friendly fitness franchise in Texas in my honest review!
What I Love: Texas Family Fitness's Training Programs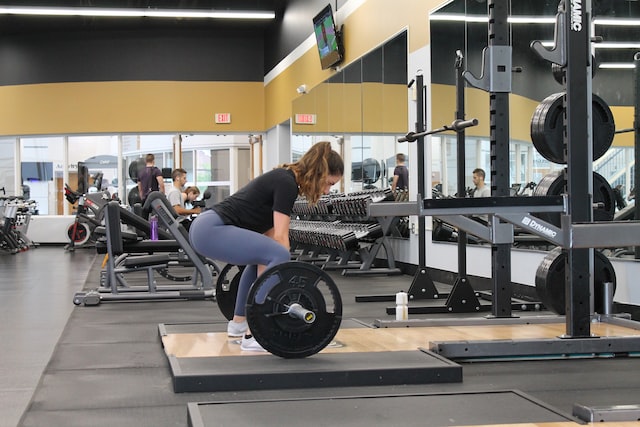 The gym's sign says "Family," and the program offerings don't disappoint. Texas Family Fitness offers a range of fitness programs designed and scaled for clients of all ages. The gym also offers specific programs for elderly clients.
Let's look at the programs offered and my review of these different fitness programs.
Cardio
The cardio class is an excellent option for cardio bunnies or anyone who loves to get a good sweat going. Texas Family Fitness offers seven cardio training classes, namely:
Step aerobics
Insanity
HIIT (High-intensity interval training)
HIGH Fitness
Pound
Indoor Cycling
Turbo kick
All the cardio programs are fun, but if you're new to fitness, I'd recommend going for the indoor cycling program first. The indoor cycling class is an excellent opportunity for you to build a baseline level of cardiovascular endurance, and it also tones your legs!
Dance
Party your way to better health and body composition with Texas Family Fitness's dance classes. The dance classes will surely give you an endorphin rush that will keep you returning for more. It is an effective and fun way of achieving your fitness goals.
There are six dance classes available at Texas Family Fitness, including:
Barre
BollyX
MixxedFit
Cardio Dance
Zumba
Zumba Strong
Looking at the reviews, you'll find Zumba to be the most popular for many clients. You can't go wrong with Zumba or Zumba Strong when in doubt.
Pilates/Yoga
No gym would be complete without a pilates and yoga program. Texas Family Fitness's pilates and yoga classes are all under the supervision of experienced trainers that are guaranteed to make your experience fun and calm. It is one of the most effective fitness regimes you can follow to become fit and healthy.
If you like Vinyasa yoga, I'd recommend PiYo out of their four different classes.
For Seniors
Nobody is too old to get fit at Texas Family Fitness. The seniors' program has two classes guaranteed to give elderly clients a fun, productive, and safe fitness experience.
There are two senior fitness classes available. The Senior Fit class is an all-encompassing fitness class aimed at developing mobility, strength, cardiovascular endurance, and coordination.
Silver Sneakers is another fun fitness class for elderly clients. In this class, senior clients can participate in light to moderate-intensity activities that provide a social and upbeat fitness experience.
Strength Training
If you're looking to move some heavy weight, Texas Family Fitness offers you the opportunity to chalk up and lift in its strength training classes.
The strength training classes are group sessions to build lean muscle and raw strength. The classes are mainly barbell-based, with exercises done at low to moderate reps. The only exception is the P90x class, where both the reps and the fun factor are higher.
Other Programs and Amenities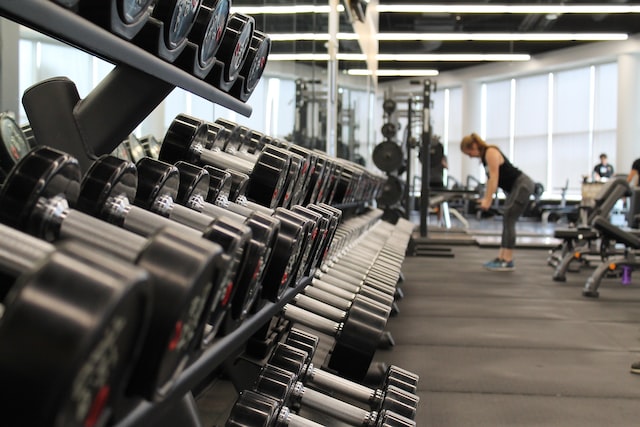 If the classes above don't get you to sign up, these programs and amenities may do the trick:
The Kids Club
You won't always be able to get a hold of a babysitter when you want to train, but don't let that keep you from your fitness goals.
Texas Family Fitness has the Kids' Club, the facility's daycare center. You can let your little ones have fun as you sweat it out.
Personal Training
The classes at Texas Family Fitness are, no doubt, fun and effective. But if you have super-specific fitness goals, you'll fare better with a one-on-one approach. Texas Family Fitness offers personal training to clients who want to nail their fitness goals with an experienced and knowledgeable trainer. Personalized training sessions are highly effective in achieving fitness goals quickly.
Nutrition Services
Texas Family Fitness also has nutritional services to help you address gaps in your nutrition. Texas Family Fitness offers everything from science-backed supplements to delicious and healthy bars. Texas Family Fitness also provides nutritional counseling to help you identify what supplements you should add to your regimen.
What impressed me is that the facility offered supplements for different goals. Whatever your fitness goal is, Texas Family Fitness has a product for it.
Other Areas Where I Think the Texas Family Fitness Shines
I'd like to cap off my review by highlighting admirable areas that have nothing to do with the training programs. I'll start with the price.
A Family-friendly Price Point
For all the awesome programs and amenities Texas Family Fitness has to offer, you'd think you have to pay much monthly. On the contrary, monthly membership costs as little as $9.99.
You heard me right! For just under $10, you'll have access to all the equipment in Texas Family Fitness. So even if you don't sign up for the classes and VIP pass, you're still getting a huge bang for your buck.
The Freezing Policy
Sometimes, life gets in the way of fitness. Many people waste their gym memberships after signing a contract when this happens.
Luckily, Texas Family Fitness has a membership freezing policy. Under this policy, members can contact their respective branches and request to pause their memberships. This allows members to defer their monthly dues, which is important when you need to take time off the weights for whatever reason.
And here's the best part: freezing your membership is super easy! All you need to do is contact Texas Family Fitness and make a request.
You will have to pay $5 each month. Your membership remains frozen, but hey! It's still a lot cheaper than the regular monthly dues.
Lifting Platforms
I'm not necessarily an Olympic weightlifter, but I love it when a gym has a lifting surface where you can drop the bar.
A surface where you can drop the bar doesn't just protect the gym itself — it also tells members, "Go for that PR! If you drop it, don't worry about it!"
The platforms are made of Olympic-grade materials and can hold their own against any weight. And yes, members have free access to them!
My Suggestions
Now that we've covered what I loved about Texas Family Fitness let's look at some suggestions I'd like to make.
This first suggestion is for the facility. For me, all of the programs can get anyone, regardless of age, a step closer to their fitness goals. It'd be great if all of these programs were offered in all branches.
For instance, a dedicated seniors class is hard to come by in any gym. Texas Family Fitness offers two classes for elderly clients. Unfortunately, they only seem to be available in the Coppel branch. I'd like to see Texas Family Fitness offer the seniors' classes in other branches as with the other programs.
This observation brings me to my next suggestion. And it's for you, the reader.
When looking up a class, be sure it's offered in a branch near you. Most classes, like the strength training class, are available across all Texas Family Fitness branches. Still, it never hurts to make sure.
Be the Fittest Version of Yourself, and Bring the Family Along
From what I've seen, Texas Family Fitness is a gym for everyone. It's an inclusive fitness facility that will support you and your family to achieve everyone's fitness goals, whatever they may be.
Texas Family Fitness has 12 locations in Texas. Sign up for your first class and bring the family along to let everyone be healthier and happier!
FAQs
How many Texas Family Fitness locations are there?
As of October 2022, Texas Family Fitness has 12 different locations. These are Coppell, Denton, Fisco (Little Elm), Frisco (McKinney), Garland, Lakewood, Lewisville, N. Dallas/Richardson, North Fort Worth, East Plano, Plano, and The Colony.
How old do you have to be to go to the gym in Texas?
In order to get a membership in a gym in Texas, such as the Texas Family Fitness, individuals have to be of at least 12 years of age. Nevertheless, children under the age of 12 can also join a gym if they get the written consent of their parents or legal guardian.
How old do you have to be to work out at California Family Fitness?
Most California Family Fitness classes are designed for individuals of age 12 and older. Younger people can join the Kidz Klub of California Family Fitness.
How many gyms are there in Texas?
Texas has 8,232 gyms and health and fitness clubs.
Sources
https://www.texasfamilyfitness.com/classes
https://myfitstation.com/one-life-fitness/
https://www.texasfamilyfitness.com/locations
https://www.mayoclinic.org/healthy-lifestyle/fitness/in-depth/strength-training/art-20046670